Tokyo-based ALE Co., Ltd. (ALE), led by CEO Lena Okajima, with the mission to "make space closer for people," is announcing the discontinuation of its debris mitigation business, which had been developing a "debris mitigation device utilizing EDT." The assets related to this business will be transferred to BULL Co., Ltd. (BULL), a newly formed corporation, led by CEO Yasuhito Uto, who formerly managed this business at ALE.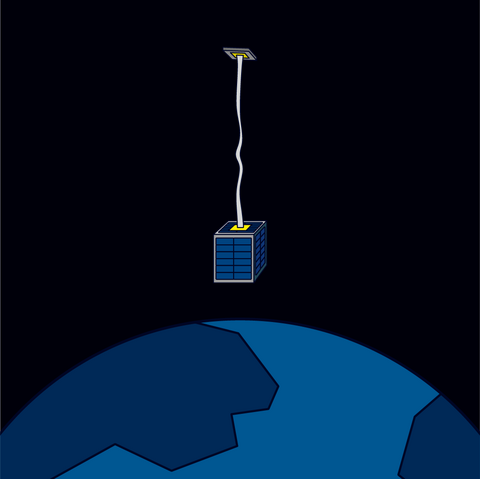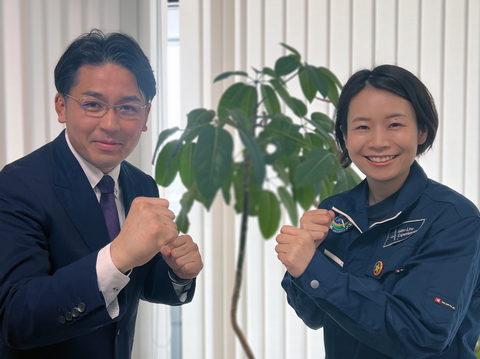 ■Background and Purpose
Until now, ALE has been engaged in three businesses:
The 'Space Entertainment Business (SKY CANVAS)', represented by the human-made shooting star
The 'Atmospheric Data Business', aimed at contributing to the understanding of climate change through the utilization of Earth's atmospheric data
The 'Space Debris Mitigation Business', predominantly focused on the development of a debris mitigation device utilizing EDT
On this occasion, from the perspective of selection and concentration our management resources, ALE has decided to discontinue the debris mitigation business. Meanwhile, BULL recognizes the value in the technological and commercial capabilities that ALE has accumulated, and anticipates sustainable business growth through their maximum utilization. Furthermore, given the possibility of realizing business implementation sooner, both companies have decided that continuing efforts under BULL would be the best course of action.
While ALE will discontinue the debris mitigation business, its commitment as a space development company to maintain an orbital environment will not change. ALE will continue to strive with all its might to achieve its mission of "Make space closer. For all of us. Together."
■Transfer Details
The assets, intellectual property rights, and know-how related to the debris mitigation business owned by ALE will be transferred to BULL on 4th July 2023 (the consideration is undisclosed).
■Comment from Lena Okajima, CEO, ALE Co., Ltd.
I am very pleased that BULL, led by Mr. Uto, who has been dedicated to this business as a colleague at ALE, will take over our efforts in debris mitigation. I look forward to further leaps in the future. I hope to aim for a sustainable space environment in the entire space development industry, of course including BULL and ALE.
■Comment from Yasuhito Uto, CEO, Bull Co., Ltd.
In the development of our debris prevention device, the technology and knowledge that ALE has cultivated over the years is extremely invaluable, and we are very pleased to be able to take over this project from ALE. ALE is the first company I worked with in the space industry and they are a remarkable predecessor. To promote sustainable development of space exploration worldwide, we will continue to value a rough and ready stance and dedicate our utmost efforts.
■About ALE Co., Ltd.
ALE is a Japanese space start-up company with the mission to "Make space closer. For all of us. Together". ALE aims to provide space entertainment content such as human-made shooting stars, to use the data it collects from space to tackle climate change here on Earth. With effective use of both, ALE strives to contribute to the sustainable development of humankind.

Company Name: ALE Co., Ltd.
Address: 2-11-8 Shibadaimon, Minato-ku, Tokyo 105-0012, Japan
CEO: Dr. Lena Okajima
Established: 1st September 2011
Nature of Business: Space Entertainment (SKY CANVAS), Atmospheric Data, Debris Mitigation
URL: https://star-ale.com/en/
■About BULL Co., Ltd.
BULL is a startup aiming to 'provide inexpensive / concise services in space, by utilizing "(Re --) Entry" technology into planets' envisioning to make the interplanetary travel "the norm" on and off the Earth. We are promoting a business based on industry-academia-government collaboration based in Utsunomiya, Tochigi Prefecture, Japan. We are advancing the development of devices to prevent space debris and the development of microgravity experimental satellites / devices for orbital utilization, contributing to the Sustainable Development Goals (SDGs) in the new era of space exploration.
Company Name: BULL Co., Ltd.
CEO : Yasuhito Uto
Established : 7th November 2022
Business activities : Space Debris Mitigation/Prevention Project, Space Orbital Utilization Project
U R L : https://bull-space.com/

※For the press release regarding this matter from BULL, please click here: https://prtimes.jp/main/html/rd/p/000000005.000113020.html